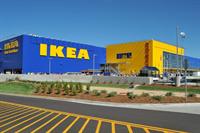 Sweden's IKEA has been buying furniture from Romanian companies for decades, even before the fall of the communist regime, and this is why it is not surprising that almost 10% of the items of the Băneasa store are "made in Romania".
From baby beds, to various home décor products or accessories, these items manufactured by Romanian producers have come to be included in the Swedish giant's offer.
The situation was the more favourable for suppliers as in 2008 IKEA closed the domestic plant it owned, and subsequently sold it to Austria's Holzindustrie Schweighofer. The Siret facility, operated through Swedwood, delivered the products for stores around the world.
Read more on ZF.ro