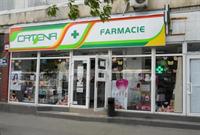 Anca Vlad, the CEO of Catena Grup, is an ardent supporter of entrepreneurial spirit and thinks that you can't have a successful business without taking risks.
She has encouraged entrepreneur women and insisted: "You have to take the risk of investing your own money or of out taking a loan. You also have to delegate to the employees and reinvest your profit if you want to grow. Female entrepreneurs are a lot more cautious when taking out loans and they grow their businesses slowly, durably. That is why many banks grant loans more easily to female entrepreneurs, who are attentive to details, are more cautious and have a lower risk appetite than men".
The CEO of Catena Grup says that the government should support entrepreneurship, as should experienced businesspeople.
Read more on Bursa.ro