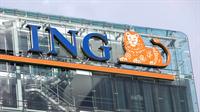 One of the reasons why the unemployment rate registered in Romania fell to less than 6% in March, reaching the last twelve months' low, might be expansion of informal employment, considering the number of salaried employees has gone down by more than 200,000 people over the past year.
About 1.68 million Romanians are thought to be informally employed, but the Labour Inspection Department is not scaring anyone.
Today, Premier Emil Boc, who took the interim reins of the Labour Ministry, will meet with the representatives of the Interior Affairs Ministry and with those of the Labour Inspection Department to discuss fighting informal employment.
Read more on ZF.ro