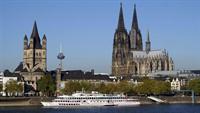 The unemployment rate in Germany has fallen to a new all-time low in January, as the number of jobseekers fell more than expected, according to data published yesterday by the Federal Labor Office in Berlin. The official figures show that the unemployment rate in Germany fell to 6.2% last month, down from 6.3% in December.
According to seasonally adjusted data, the number of people looking for a job fell with 20,000 last month, to 2.73 million. Analysts were expecting an 8,000 drop, meaning an unemployment rate of 6.3%.
"The good evolution on the labor market has continued in the beginning of the year", said the president of the Federal Labor Office, Frank-Juergen Weise.
Read more on Bursa.ro