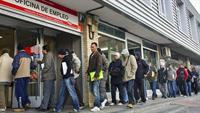 The annual inflation rate in the Eurozone has remained stable in August compared to July, at 0.2%, according to a preliminary estimate published on Wednesday by the European Statistics Office (Eurostat).
According to Eurostat, in the month of August, the most significant price increases were seem in food, alcohol and cigarettes, which have posted an annual increase of 1.3%, compared to 1.4% in July, followed by services, which have seen an annual increase of 1.1%, compared to 1.2% seen in July. On the other hand, energy prices have seen an annual decrease of 5.7% in August, compared to a decline of 6.7% seen in July.
Eurostat had previously announced that in July, compared to June 2016, annual inflation dropped in nine EU member countries, has remained stable in seven countries and has increased in 12 states, including Romania.
Read more on Bursa.ro