SME strategy set to bring 10% rise in exports, number of small companies and employees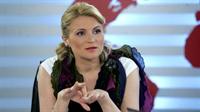 A project won by the Economy Ministry, funded with over 820,000 euros in European money, will lead to a 10% increase in the number of small and medium-sized enterprises, SME employees and in the value of exports, according to Andreea Paul Vass, adviser to premier Emil Boc.
"The strategy's measures "are aimed at boosting the number of SMEs by 10%, the number of employees in the system by 10%, investments by 15% and exports by 10%. Productivity will also rise 5% and contribution to the added value will increase by 5%," Paul Vass said yesterday.
Read more on ZF.ro