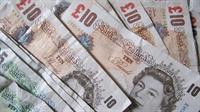 The British pound yesterday saw the biggest decline against the dollar since March 2009, after London mayor Boris Johnson, one of the most popular politicians in the country, said he would start a campaign in favor of the United Kingdom leaving the European Union (Brexit) in the referendum scheduled in June.
The pound lost 1.7% at 12:01, on the New York market, to 1.4156 dollars. The pound had earlier lost 1.9% - its biggest decline since March 9th, 2009. All throughout yesterday, the pound fell to 1.4058 dollars - the weakest exchange rate since March 18th, 2009.
The British currency weakened against all major currencies yesterday, after having gained significantly at the end of last week.
Read more on Bursa.ro