Romanian Supreme Court Rules Teachers Will Receive Unpaid Salary Rights, Decision Is Binding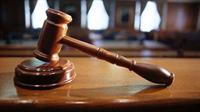 Romania's High Court of Justice upheld an appeal filed by the prosecutor general concerning Law 221/2008 on increasing wages in the education sector, so teachers will be paid the difference between salary rights set by the law and the real wages they received until December 31, 2009.
According to the civil procedure Code, the Courts' decision is binding. In 2008, the Tariceanu Government issued an emergency ordinance, which postponed the application of a law increasing salaries in the education sector by 50%, and provided a 17% raise. The ordinance was ruled unconstitutional by the Constitutional Court, which argued that postponing the raise affects the teachers' fundamental rights.
Read more on Mediafax.ro