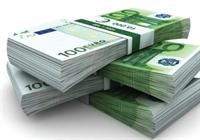 Romania's Tourism and Regional Development Minister Elena Udrea said Wednesday she asked authorities to direct to the ministry at least EUR1 billion in EU funds other ministries failed to absorb.
Udrea said the ministry has contracted EU-funded projects worth EUR4.3 billion and the total number of project applications is worth EUR12 billion.
She pointed out that, if the Regional Operational Program had more money, funds would be immediately spent. Udrea said she will ask those ministries which failed to absorb the entire amount of EU funds they were allotted, such as the Labor Ministry, to direct funds to the institution she runs.
Read more on Mediafax.ro