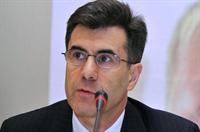 Lowering the general social security contributions would help stimulate business competition in Romania, a central bank official said Tuesday, adding that the measure shouldn't take too much of a toll on the government budget.
"It appears corporate taxation is very high in Romania (…). Social security payments must be lowered as soon as the necessary criteria are met," said Lucian Croitoru, adviser to the central bank governor.
Speaking at an economic seminar organized by Ziarul Financiar, Croitoru said the decision to cut social security contribution is financially sustainable. However, the Finance Ministry has the last word on the issue, he added.
Read more on Mediafax.ro