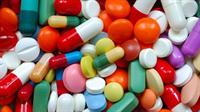 The domestic drug market advanced by 10% in the first two months of this year, to 1.67bn lei (400m euros), according to the data provided by IMS Health market research firm.
The industry was driven upwards both by prescription and OTC drugs.
Corina Ciolan, general manager of IMS Romania, explains that at the level of the first category the 9.3% increase came as a result of payments operated by authorities and of pharmacies being tempted to build inventory, at the start of the year.
Read more on ZF.ro