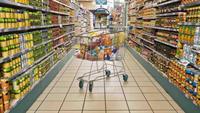 Modern retail--hypermarkets, supermarkets, cash&carry and discount stores--accounted for over 50% of Romania's total retail market this year, exceeding traditional commerce, according to Competition Council official Valentin Mircea.
In 2009, traditional commerce accounted for 55% of the total local retail market, he said.
"Due to large retail networks' investments, and the insolvency of some small stores, modern commerce exceeded this year the traditional one," Mircea told.
Read more on Mediafax.ro