It's naive to think one can survive in retail today without offers and promotions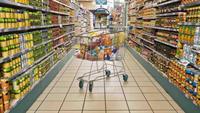 Consumer goods, from bread and milk to personal care items, have been the least hurt during recent years, while alcoholic beverages have been the first to go from shopping baskets lately, with almost have of buyers stating in a survey carried out by Nielsen market research company that they gave up these products because of the crisis.
"Romanians do not restrain themselves much when spending to fill their tables," says Bogdana Baltasiu, a client service manager, the customer research unit of Nielsen. This is happening as many have now given up spending in bars, restaurants, coffee shops or open-air terraces and most are spending their time with friends in their own home," reads Business Magazin.
Read more on ZF.ro