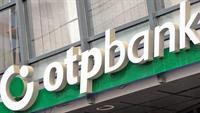 OTP Bank, the biggest Hungarian financial group, is in talks with the Royal Bank of Scotland, a financial group nationalised by the British government after the massive losses it logged in 2008, to take over its domestic subsidiary, according to market sources.
"Talks are not held locally, but directly between the headquarters of Budapest and Amsterdam. No due-diligence process has been carried out, yet, with a preliminary price offer to be submitted first, followed by assessment," financial market sources commented for ZF. The price offer would be presented in about two weeks.
The representatives of the two banks did not comment on the information by edition close.
Read more on ZF.ro