Head of Public Procurement: I don't receive information about what is going on with public procurements in time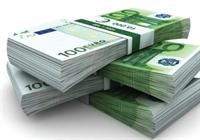 In an interview to ZF prior to announcing that procurement worth billions of euros could be cancelled, Cristina Trăilă said "I can't" five times in the first 10 minutes.
Cristina Trăilă, chairperson of the National Authority for Regulating and Monitoring Public Procurement (ANRMAP), says she has too little power and too few personnel to be able to supervise a market worth 19 billion euros in 2010, the value of public procurement procedures initiated by the SEAP - Electronic System for Public Procurement.
The head of the Procurement Authority, which should monitor public procurement in view of transparency and in order to make savings, says she gets the data requested "by post".
Read more on ZF.ro