Generali Asigurari announces the payment of the biggest damage in the history of the insurance market in Romania: 55.2 million lei for damages at Dragonul Rosu complex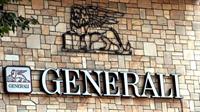 Generali Asigurari paid last month a damage worth over 55.2 million lei for damages produced at the commercial complex Dragonul Rosu, the insurer announced. Even though this is the biggest damage paid off in Romania, this did not affect the financial stability of the company, Generali Asigurari General Director Marie Kovarova declared. In the same time, Generali Asigurari director said that the company is a powerful one and very stable financially.
In May last year, a massive fire broke out at the commercial center which damaged most of the complex.
Read more on Hotnews.ro