Losses of Vienna Insurance Group in Romania fell to 2.7 million Euros at the end of Q1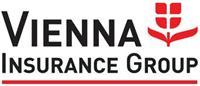 Insurance companies owned in Romania by Vienna Insurance Group recorded gross subscribed premiums of 134.5 million Euros, down 7% over the corresponding period of last year, and the losses of the group on the Romanian market fell to 2.7 million Euros.
In the first three months of 2011, Austrian company Vienna Insurance Group (VIG) had gross subscribed premiums of 144.5 million Euros and a loss of 5 million Euros in Romania.
In Romania, VIG controls four insurance companies, namely Asirom, Omniasig, BCR Asigurări and BCR Asigurări de Viaţă.
Read more on Bursa.ro