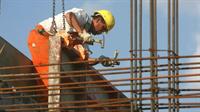 At least 2.1 million Romanians work in EU member states, most of them in Italy, Spain and Germany; this is the first official figure released by European Commission representatives.
Austria and Germany will open their labour market to Eastern Europeans on May 1, but not to Romanians and Bulgarians, who will have to wait until early 2014.
Currently, in Romania no institution has a clear record on the number of Romanians working abroad, although several organisations have tried to monitor the migration of domestic workforce to the West in recent years.
Read more on ZF.ro