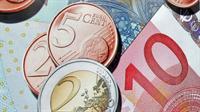 Foreign currency loans will not become more expensive on short term on the rising Euribor indicator as the falling country risk allows banks to borrow more cheaply from abroad.
The latest offers on the market show banks have in fact room to cut interest margins as country risk is dwindling.
Not last, bankers cannot ignore costs related to minimum mandatory foreign currency reserves halved from 40% in 2009 to 20% at present.
"Expectations regarding the dynamics of Euribor interest rates this year point to an upward trend. In Romania's case, the risk premium may fall further, offsetting the Euribor increase," considers Radu Topliceanu, a retail executive manager with Raiffeisen Bank.
Read more on ZF.ro