Dilemma of PM replacement prevents Romania from borrowing cheap from foreign markets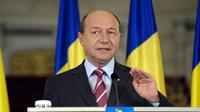 President Băsescu publicly launched the topic of changing the prime minister two months ago, but in the meantime his position has changed. However, markets have taken in this uncertainty and hesitate to lend long-term until the situation is clarified.
Romania keeps delaying the time when it goes to international capital markets, where it could benefit from the unhoped for decline of Romania's CDS (cost of insuring the country's debt against default) because investors traditionally interested in Romanian government bonds are said to have been worried until not long ago about whether Romania's prime minister would stay in office or not, and have been waiting for this matter that can be a major source of political turmoil, to be clarified, say banking sources.
Read more on ZF.ro