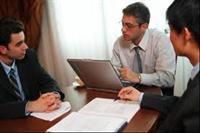 The so-called headhunters, firms that "hunt" CEOs for companies, annually place around 200 executives who earn more than 100,000 euros a year.
Local companies 'steal' annually at least 200 top executives from competition, even though the turnovers of the biggest headhunters have fallen by 30 to 40% against 2008.
The 200, the majority of whom are Romanians, are the best-paid employees in Romania.
Read more on ZF.ro