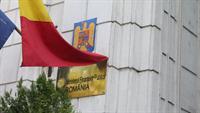 The state's investment spending fell by over 17% in the first two months of the year compared with the similar period of 2010, amounting to just 1.3 billion lei, while overall budget revenues climbed 8.3% to 27.5 billion lei.
The state budget continued to see higher revenues collected in February thanks to the significant increase in VAT collection, but the authorities are putting off investment spending, which is expected to pull the economy out of recession.
The Government boasted it had received the IMF's consent to spend on investments back in the beginning of the year, but figures do not point to an encouraging progress of state investments.
Read more on ZF.ro