British Ambasador to Bucharest: well qualified work force is an advantage of Romania but it needs fiscal and legislative predictability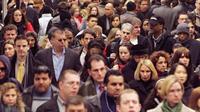 British Ambassador to Bucharest, Martin Harris talks in an interview about Romania and the challenges faced by British investors, what are their expectations. In his opinion, Romania's work force is well qualified, which is an important advantage for Romania.
The Ambassador offers the example of the pharmaceutical producer GSK who built a factory to supply the local market in Brasov, central Romania but soon discovered that the labour force is so well qualified that the factory became one of the best GSK factories across the world especially in terms of qualified chemist engineers.
Read more on Hotnews.ro