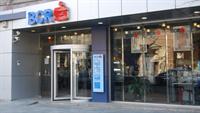 BCR Asigurări, ranking fifth on the general insurance market, ended last year with profit worth 14.4m lei (3.4m euros), after having cumulated losses of over 61m lei for two consecutive years.
The figure is calculated in line with IFRS.
"We succeeded in making profit amid a challenging economic climate and we kept our business volume relatively constant, even though the insurance market has quite strongly felt the crisis fallout," commented Mihai Tecău, general manager of BCR Asigurări.
Read more on ZF.ro