WB: Romania must maintain a flexible labor market, to shift to high-productivity jobs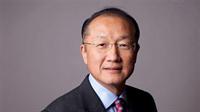 Romania needs to continue to have flexible labor markets, that will facilitate the transition from jobs with low productivity to some with high productivity and that will lead to increase labor force qualification, said President of the Bank World Jim Yong Kim, at the end of the meeting with Prime Minister Victor Ponta, at the Victoria Palace.
"The Government, currently, focuses on developing a new agenda for growth. Specifically, this will mean building a more competitive economy, with a faster and more inclusive growth, an economy that shares its prosperity with all the people of Romania. We believe that realization of this vision will require deeper structural reforms in many sectors of the economy and public administration. We also believe that the Government will have to stay on the route taken in the direction of fiscal consolidation, which will require a firm resolve to build on the achievements obtained so far", Jim Yong Kim explained on Thursday.
Read more on Financiarul.ro