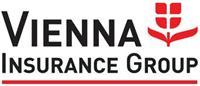 Austrian insurer Vienna Insurance Group (VIG), which controls Omniasig, Asirom, BCR Asigurări and BCR Asigurări de Viaţă on the Romanian market, underwrote gross premiums of 536 million euros from operations conducted in Romania, 12.8% less than in 2009.
Financial data are preliminary, having yet to be audited.
The company's turnover was affected by the decline of gross premiums underwritten on the general insurance segment, which fell by 16%, while life policies went up by 8.2%. General insurance premiums amounted to a total of 442.5 million euros, while life insurance premiums reached 93.5 million euros.
Read more on ZF.ro