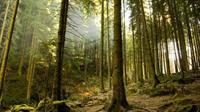 An investment fund (Phemus Corporation) registered at the same address as Harvard Management Company, an entity part of the prestigious US university Harvard that manages 27bn dollars' worth of assets, is the majority shareholder in the biggest forest owner in Romania, Scolopax SRL of Focşani.
Scolopax leads in the ranking of the largest forest owners in Romania as of April 1, 2010, besides the state that manages through Romsilva, according to the data sent by the Environment Ministry at ZF's request.
Sven Rutgersson, the CEO of Scolopax, confirmed that a Harvard University fund is behind Phemus Corporation, without specifying its name.
"We own around 35,000 hectares of forest and 2,000 hectares of farming land," Rutgersson added. He also specified that purchases started in 2005 and are likely to continue "depending on Romania's development".
Read more on ZF.ro