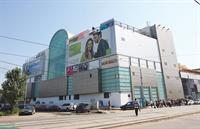 Bankrupt shopping center City Mall Bucharest will be put up for sale for the fourth time on June 10, in an auction starting at EUR23.58 million, some 30% less than the initial price of EUR33 million.
City Mall was initially put on sale on March 31, at EUR33 million, but, since there were no investors, the price was gradually decreased to EUR29.5 million and then EUR26.2 million.
In this fourth auction, the starting price if EUR23.58 million, and the bidding literature needs to be filed by June 8.
Read more on Mediafax.ro