UK Advisory Committee Recommends Maintaining Employment Restrictions For Romanians, Bulgarians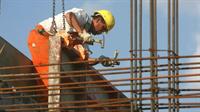 The United Kingdom's Migration Advisory Committee recommends maintaining restrictions on the access of Bulgarian and Romanian nationals to employment, as lifting them would have a negative impact on the British labor market.
"In response to the question of whether there is a serious disturbance, or threat of such a disturbance, to the UK labour market, our answer is yes," says the committee in a report published Friday in London. "Regarding the question of whether maintaining existing restrictions on Bulgarian and Romanian nationals' access to the labour market would assist in addressing the serious labour market disturbance our answer is also yes."
Read more on Mediafax.ro