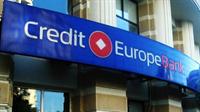 With a new management team, Turkish Credit Europe also changes strategy, with the focus now on medium-sized companies instead of retail, while alternative channels will make up for new offices.
Credit Europe Bank, a medium-sized bank controlled by Turkish billionaire Husnu Ozyegin, for this year budgeted 5.4m-euro income, up 50% from 2010, while assets should stall at 1.2bn euros.
"We're not targeting general asset or market share growth. However, we want to grow on certain selected segments, on the corporate one in the areas of production, textiles, agriculture and energy, and on retail in cards and savings products," said Omer Tetik.
Read more on ZF.ro