The Ministry of Finances is not interested in introducing tax amnesty, but in a sustainable elimination of tax evasion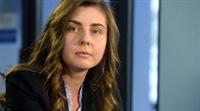 Ministry of Public Finances, Ioana Petrescu, on Saturday stated that she didn't intend to introduce fiscal amnesty, since the collection will only record a temporary growth that way, on a short term, but what she wanted was to eliminate tax evasion in a sustainable way, primarily through voluntary compliance.
I have no intention to introduce fiscal amnesty. In the short run, I have no doubt that we will see a temporary growth in collecting the taxes, but obtaining some spectacular results for a month or two are not what interests me the most,' Ioana Petrescu told the Antena 3 television channel.
She explained that this notion of voluntary compliance, which was not taken into too much consideration so far, means in fact that people will pay their own taxes, out of conviction.
Read more on Financiarul.ro