Romania's National Post Company fined by over 24 million euro for abuse of its leading position/UPDATE The Competition Council was compelled to take a decision in the case this year by the court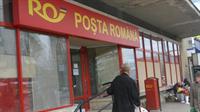 According to sources on the market, the National Post Office Company was fined by the Competition Council with over 24 million euro representing 7.2% of its business profits. The accusation was brought by an abuse of its leading position on the market.
The first complaint against the Post Office was made as early as 2005 against an arbitrary raise of prices. There were several other complaints related to other arbitrary increase of tariffs for several services.
Read more on Hotnews.ro