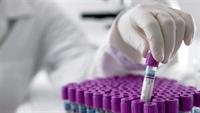 A teenager in Calarasi, southern Romania, and a four-year-old child in the southeastern city of Galati have been diagnosed with AH1N1 flu and are isolated at home and receiving treatment, local public health department representatives said Tuesday.
The Cantacuzino Institute in Bucharest has confirmed both diagnoses.
A four-year old child in Calarasi was also diagnosed with AH1N1 flu Monday evening.
Read more on Mediafax.ro