Romania is only EU country where a drug waits a year to be included on subsidized list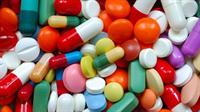 Romania currently is the only European Union country where it takes a waiting time of up to a year until a new product is evaluated in order to be included on the subsidized medicines list, said Pascal Prigent, Managing Director GSK Romania.
He stressed the list of the subsidized drugs has not been fully updated for nearly half a decade, since August 2008. Thus, according to the EFPIA Patient W.A.I.T. indicator, the Romanian patients wait around 1,200 days to have access to the newest available treatment, even when there are no alternatives to the treatment in the internal market.
The Romanian patients, at this moment, says Prigent, do not have access to more than 130 innovative products, which wait for the subsidized medicines list to be updated.
Read more on Financiarul.ro