Romanian Public Wage Rights Kept Intact This Year, Decided Through Budget In 2012 - PM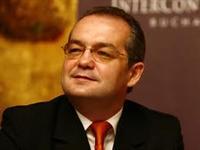 Romania's fiscal strategy was agreed upon with the EU and IMF, and does not affect current public wages or pensions, but the value of these payments in 2012 will be set through next year's budget and wage law, according to developments on foreign markets, Prime Minister Emil Boc said Friday.
Boc said the Government will determine its wage policy for next year by taking into account Romania's growth forecast for 2012, international economic developments and budget collections.
On Thursday, the Finance Ministry published the fiscal-budgetary strategy for 2012-2014.
Read more on Mediafax.ro