Romanian Public Road Authority Expects Over RON750 Million From Road Tax This Year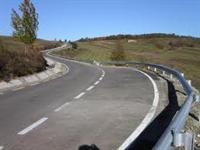 Romania's national road and highway authority CNADNR expects to earn 755.24 million lei (€1=RON4.2651) from road taxes this year, having earned RON669.73 million in the first 11 months of last year.
In 2009, the company's revenue from the road tax was RON635 million.
CNADNR's preliminary estimate on its 2010 turnover is RON840.13 million, up 11.6% from 2009, when its turnover was RON752.46 million. The rise owes to the implementation of the electronic road tax issue, management, monitoring and control system, on October 1, said the company. Its projected turnover for this year is RON946.11 million.
Read more on Mediafax.ro