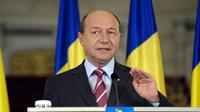 Romanian President Traian Basescu on Friday sent to the Parliament a request to reexamine a normative act on urban planning, asking lawmakers to enhance and clarify the provision concerning urban planning certificates, the Presidency said in a press release.
The normative act sent to the president for promulgation amends article 29, section 2 of Law 350/2001 on urban planning.
The head of state called for amending the respective article so it will require urban planning certificates for infrastructure work as well.
Read more on Mediafax.ro