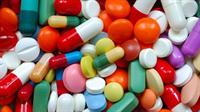 Romanian pharmacies may issue algocalmin and other drugs containing metamizole without prescription only until April 1, although some producers are authorized to sell these products as prescription-only as of February.
As per a 2010 decision by the National Medicine Association (ANM), all drugs containing metamizole shall be available only on prescription as of April 1, 2011.
This decision does not entail modifications to the sale authorization - producers have until the end of July to request this change.
Read more on Mediafax.ro