Romanian PM Says Works On Transylvania Hwy Depend On Price Negotiations With U.S. Bechtel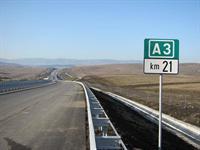 Romanian Prime Minister Emil Boc said U.S. Bechtel and the Transport Ministry must reach an agreement on how much a kilometer of highway will cost, according to government-set costs standards, before works on the Transylvania Highway can continue.
"Bechtel needs to agree with the Transport Ministry and (the public roads authority) CNADNR on the price for works on the Transylvania Highway to continue. This highway is a major goal for the Government and the ruling coalition, but we need to observe the law," said Boc.
Boc accused previous governments of not having been interested in setting cost standards for public works, saying it was easier for them to steal public money this way.
Read more on Mediafax.ro