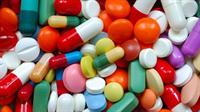 Romania's Government must put an end to public fund waste in healthcare and ensure fair drug prices, a strategy that can be implemented by supplying mostly generic drugs and restructuring the entire purchase system, said Prime Minister Emil Boc on Tuesday.
Boc added that he has sent these instructions to the Minister of Health and the president of the National Health Insurance House (CNAS).
The prime minister stated that public spending on the purchase of medical drugs has doubled in the last eight years.
Read more on Mediafax.ro