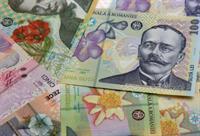 The Romanian Government wants the Parliament to adopt by November the bill on wages in the public sector in 2012, according to the Executive's list of legislative priorities for this year's second parliamentary session.
The Government plans to amend normative acts regulating family allowance, child rearing benefits and maternity leave by the end of the year.
The Executive will also put forward a bill on occupational pensions and a draft law regulating the organization and operation of the private pension payment system.
Read more on Mediafax.ro