Romanian 2012 GDP Growth Might Be Revised To 2.5%, From 3.5-4% - Ctrl Bk Official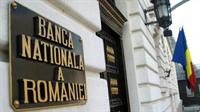 Romania's estimate for economic growth in 2012 might have to be significantly revised downward, to 2.5% from the current 3.5-4%, given the international context and the weaker "traction" of exports, says central bank chief-economist Valentin Lazea.
Lazea pointed out that the statement was his personal opinion, not the central bank's official position.
Exports rose 25.5% on the year to EUR25.8 billion in January to July, but growth rate was 15 points lower than at the end of the first quarter.
Read more on Mediafax.ro