Romania suspended from trading green certificates because of 'political cowardice'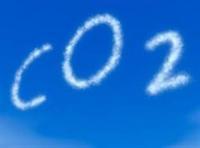 Following its suspension from the trading of carbon emission certificates, Romania has lost '1.2 bln ( EUR – our note) at current prices, having certificates worth some 3 bln (EUR – our note) at 2008 prices', Romanian President Traian Basescu stated during a visit to Rosia Montana yesterday.
'Why do you think Romania was suspended from the trading of CO2 certificates? (…) Because politicians have been coward, because politicians have been fighting with each other, the Environment with the Economy and so on. Romania was the one who lost', said the head of state quoted by Mediafax. He also noted that he did not have in mind just the politicians who had been in decision-making positions after 2008.
Read more on NineOClock.ro