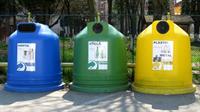 Romania on Thursday received a reasoned opinion from the European Commission, the second stage of an infringement procedure over the country's failure to transpose EU rules on waste management into national legislation.
The country was supposed to align its waste management laws to EU legislation in 2010.
Romania has two months to comply or it will be referred to the EU Court of Justice, where the European Commission would ask for immediate financial penalties, the EC said in a press release Thursday.
Read more on Mediafax.ro