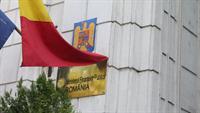 omania has repaid, since the start of this year, over 1.567 billion euros to the International Monetary Fund, European Union and World Bank, in the account of the stand-by loan taken out in 2009, according to data released by the Ministry of Public Finance.
The bulk of the money, over 1.546 billion euros respectively, was paid on January 1 to the EU, of which 1.5 billion euros represented capital repayments, and 46.2 million lei — interest rates and fees. On February 1, the Romanian state paid 18.3 million lei to the World Bank (interest rates and fees), and on February 5 it paid 3 million euros to the IMF (interest rates and fees).
The total sum that Romania has to repay to the three financial institutions amounts to some 1.860 billion euros in 2015.
Read more on Financiarul.ro