Romania To Introduce Vehicle Emissions Certificate, Eliminate Pollution Tax In 2013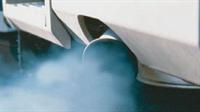 Romanian Environment Minister Laszlo Borbely said Tuesday that, in mid-2012 or in 2013, he plans to eliminate the pollution tax paid upon a car's first registration and introduce a "green card" certifying the amount of emissions produced by the vehicle.
Cars would thus undergo an emission test each year to determine whether they are road-worthy. This would result in the application of the "polluter pays" principle, according to the minister.
The Government recently approved the new car pollution tax bill, drafted by the Environment Ministry, which says the tax is to be reduced by as much as 25%, but also charged on the sale of cars registered before 2007, for which the tax has not been paid.
Read more on Mediafax.ro