Romania To Increase Budget Earnings Through New Building, Land, Vehicle Tax System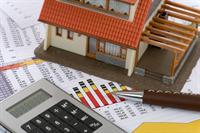 Romania's Government will change the building, land and vehicle tax system, introducing a new calculation method that will allow earnings from this source to increase by more than 1 billion lei (EUR233 million) over the next three years.
The fiscal-budgetary strategy, approved by the Government on Wednesday, says the authorities will change fiscal legislation in order to allow a "balanced, fair and functional" system applicable to buildings, land and vehicles.
The Government expects this new system to increase earnings from RON4 billion in 2011 to RON4.3 billion in 2012, RON4.5 billion in 2013 and RON5.1 billion in 2014.
Read more on Mediafax.ro