Romania Ranked Tenth In Europe Regarding New Shopping Center Development In 2011-2012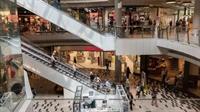 Romania is ranked tenth regarding new shopping center development in 2011 and 2012, with projects totaling 256,000 square meters, according to a research conducted by real estate consulting company Cushman&Wakefield.
Data show projects of 195,000 sqm were competed in Romania in 2010.
According to the research, Russia tops the ranking with projects of over three million sqm in 2011-2012.
Nearly 1.8 million sqm of new shopping center space are scheduled for completion before the end of 2012 in Turkey.
Read more on Mediafax.ro