Romania Raises Fines For Economic Operators Selling Products That Can Be Mistaken For Food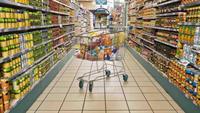 Romania will raise fines for the selling, importing, exporting and production of products that can be mistaken for food to 1,000-3,000 lei (EUR400–EUR1,200) from the current RON70-RON100, according to a draft order of the Romanian Consumer Protection Authority.
A Government decision passed in 2000 bans the production, sale, import and export of products that look like food and pose risks to consumers' health if ingested.
The bill states the current fines are too low and fail to discourage economic operators from breaking the law.
Read more on Mediafax.ro