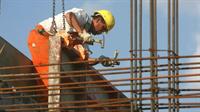 Romania's new Labor Code will create a more flexible labor market and will help Romanians find a job faster, Prime Minister Emil Boc said Sunday.
Boc stressed that extending limited period contracts to 36 months from 24 months will yield positive results on the labor market.
The prime minister said Friday the Government may seek a confidence vote in Parliament to adopt new labor legislation, adding a decision will be made after talks in the Government and the ruling coalition.
Read more on Mediafax.ro